Crime Scene & Biohazard Cleaners serving Markham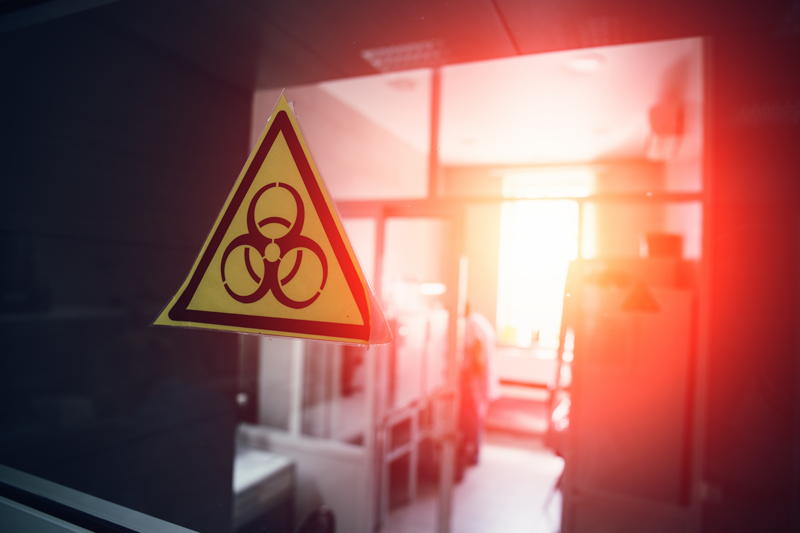 24/7 Emergency Service - Give as a call now: 1-866-724-0800
Since our conception in 1974, we at Crime Scene Cleaners have been dedicated to assisting Markham with crime scene & trauma incidents, unattended deaths, suicide clean ups, human decompositions and more. With our rich knowledge in biohazard cleaning, experience and superior training over the years, one of our foremost priorities has consistently been handling these situations delicately and with utmost discretion.
Before we outline our key focus areas, we would like to emphasise on the need for professional crime scene and trauma cleaning to such situations. While these mentioned incidents can usher in confusion and clouded judgement, it's imperative that professional assistance is sought immediately as scenes like these are hotspots to contaminants and pathogens that are invisible to the naked and untrained eye.
Decontamination, while it sounds pretty straightforward, is in reality a complex protocol that involves identifying, containing, eliminating and re-testing to ensure complete safety of the people and surfaces present and involved.
Pathogens & contaminants found at such scenes, can be dangerous if not dealt with immediately. Regular cleaning services are simply not equipped to deal with these pathogens, fluids or gases that have escaped the body. (Hepatitis or even influenza in some cases.) Insect activity or airborne bacteria can aid in cross contamination that ultimately endangers the life of anyone in the vicinity.
That's where we come in! Our training and acumen is what makes us the best at what we do. We take pride in the efficiency of our work and have rendered our knowledge over the years in the form of guest lectures at the Toronto Police Services, UFofT, York University, Toronto Fire Services, Forensic Identification Services to name a few.
Insight into our key focus areas:
Respectfulness: we grasp the seriousness of the situation, the people present as well as the authorities on scene before we get to work. Crime scenes, unattended deaths clean ups, suicides or even murder clean ups are never easy on the people involved, they require delicate handling and we guarantee that all our personnel is respectful and discreet throughout.
Advanced Technology: with each passing year in this business, we make sure every method, equipment or technology deployed is up to date producing the highest quality results. Efficiency and effectiveness go hand in hand in our line of work - this is made possible through superior tech and only the use of industrial grade equipment, chemical solutions and tests. A perfect example to demonstrate this would be - our technicians use only federal government recommended technology for disinfection, (Public Health Agency of Canada, Canadian Communicable Disease Report, Volume 27S3, "Viral Emerging Bloodborne Pathogens" "The Inactivation of Hepatitis B & C Viruses")
Open lines of Communication: questions and protocols in the event of a crime or trauma scene processing or an unattended death or suicide can be a slippery slope. While professionals such as ourselves need to be present, it's also important for the people involved to know exactly what is going on. In our experience, we've seen that this not only speeds things up, but also provides clarity. This is why it's our priority to avoid adding onto any grievance and instead update you accurately, through open lines of communication.
Our biohazard cleaning services include:
Biosecurity
Bloodborne Pathogens
Carfentanil/Carfentanyl
Contraband materials
Coronavirus/COV-19
Decompositions
Decontamination
Disease outbreaks
Disinfection
Drug labs
Drug Paraphernalia
Fentanyl
Foodborne Pathogens
Needles
Removal of Biohazardous Infectious Materials
Sanitization
Sharps
Spoiled foods
Squalor
Sterilizing
Trauma cleaning
Our Markham team of crime scene cleaners are trained and industry-certified professionals with decades of experience in trauma and biohazard cleaning services.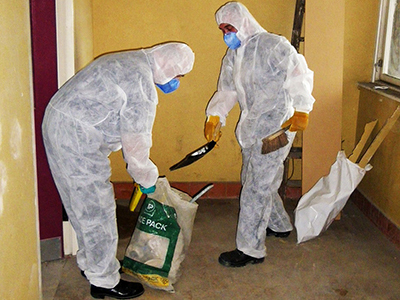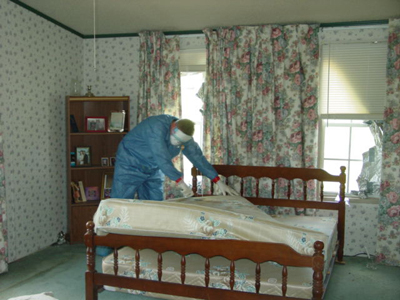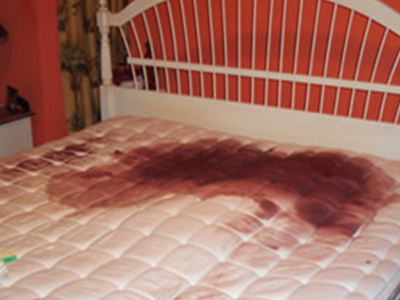 We provide 24/7 emergency crime and trauma scene cleaning services in Markham and surrounding areas. Our biohazard cleaners are ready to be dispatched at a moment's notice.

Our Standard Process for every scenario:
Be it a murder cleanup, a biohazard clean up or a death cleanup, we have a trusted process we follow that has yielded consistent results decade after decade.
We begin with a meticulous evaluation of the scene that equips us with a thorough lay off the land, this in turn informs our decision of the total number of personnel needed on site, the methodology that will be most potent, and the level of containment required.
We move on to containment immediately after as there is always just a small window of time before cross contamination begins its damage. Our highly skilled and trained team proceeds with disinfection, elimination and sanitisation that guarantees complete removal of any and all pathogens, bacteria, insects or any hazardous and infectious material present at the scene or anywhere on the property.
Part of this involves restoration or removal of necessary materials in the area that include but are not restricted to - fabrics, furniture etc.
Last but not the least all waste gathered is disposed following Health Canada guidelines.
Markham can rest, knowing that the best are at work and have been for decades. Perfecting our procedures and rendering our knowledge where ever necessary - we at Crime & Trauma Scene Cleaners understand the nature and sensitivity of our jobs and make sure we carry it out with utmost competence and tenacity. Give as a call now: 1-866-724-0800
We are committed to helping people when tragedy strikes. Our mission is to restore safety to an environment in the most professional and discrete manner possible.
We are proud guest educators to the following agencies:

Canada Border Services Agency

Forensic Identification Services


Toronto Fire Services

Toronto Police Services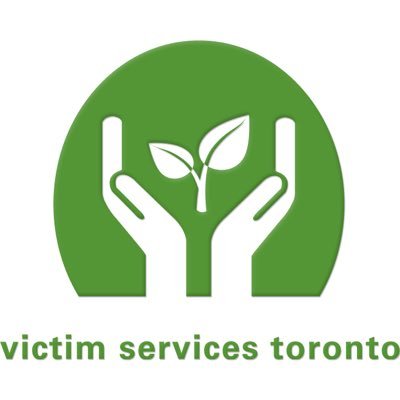 With a team that's available 24/7, 365 days of the year – give us a call today. 1-866-724-0800