Squalor Cleaning - Biohazard Home Cleaning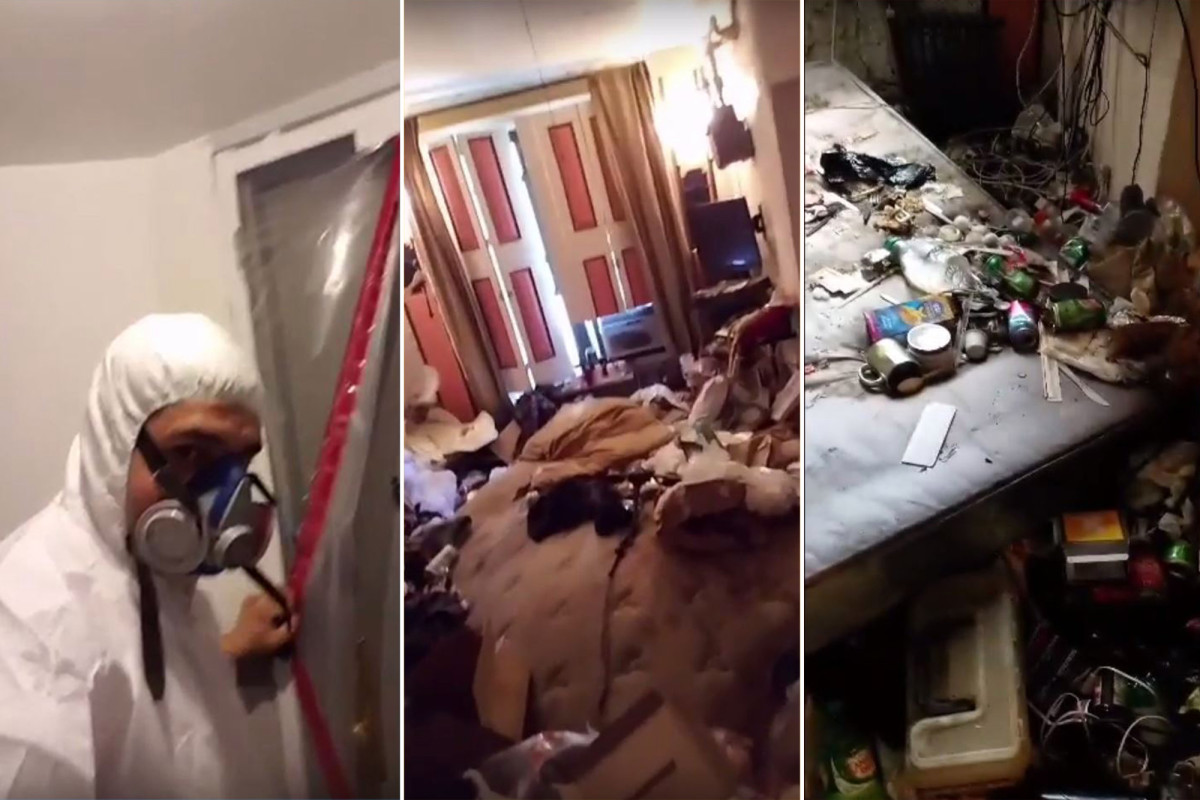 Specialized & Certified services for Squalor Cleaning and Biohazard Home Cleaning
In order to understand the full extent of the services we offer and the assistance we can render in a squalor situation or a gross filth cleanout, it's imperative to understand the key difference between a squalor and hoarding. This will help inform your decisions to seek professional help, such as ourselves, in a matter of squalor cleaning or biohazard house cleaning. Squalor is a state of highly unsanitary conditions or a living environment that might contain rotten food, animal or human waste, remnants of substance abuse, and even extremely foul odours. This condition does not arise from collection of items such as in hoarding, this is born purely from build-up due to neglect or inability to remove them. State of such a home or property has a negative impact on the health and well-being of all inhabitants, and may have a broader impact on surrounding homes - thus requiring immediate professional squalor cleaning and biohazard cleaning services.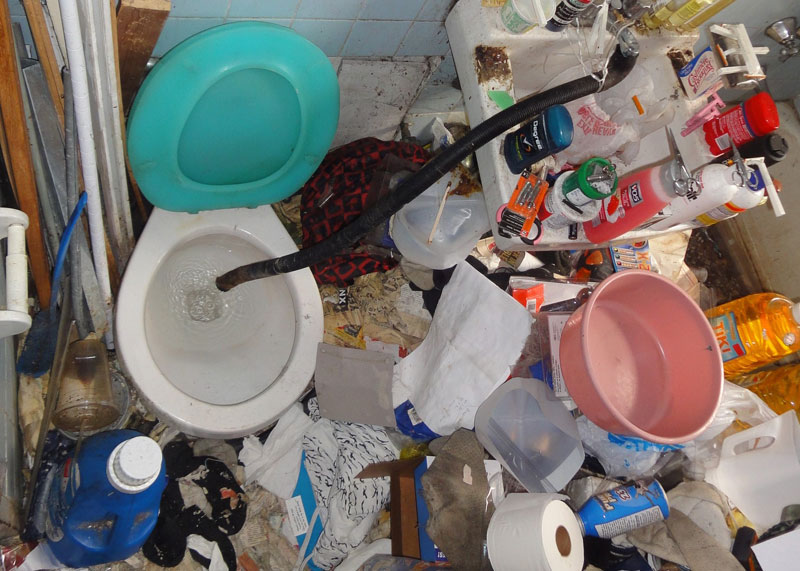 Why Professional Hazardous Cleaning Services are Recommended:
Regular household cleaning services do not make the cut here, as there is a vital level of knowledge, protocols and specialised experience that needs to be deployed for squalor cleaning or biohazard cleaning in such sensitive environments in order to prevent a widespread contamination and to protect the inhabitants of such properties.
Cleaning a filthy house or property encompasses a laundry list of checkpoints that need to be tapped into depending on the degree of filth accumulated. Below is a brief summary of everything attended to in a Biohazard house cleanout:
Junk Removal: scattered, piled up or long-time accumulated items such as newspapers, food containers, broken furniture, unusable clothing items, shoes, magazines, storage containers, wet or dry garbage etc can quickly consume an entire living space if left unattended as is the case in a squalor situation, quickly becoming a fire hazard endangering the property, the people and it's surrounding. Professionals such as ourselves, are equipped with protocols to approach the property with caution and precise plans that follow the necessary guidelines to leave the space hazard free.
Biological Contaminants: born out of neglect, squalor cleaning services encounter faecal matter that has not been attended to for days and often months - this can be animal waste or even human faece and in extreme conditions even dead animals. Thus setting off every alarm for an immediate biohazard home cleaning. Such accumulations are breeding grounds for a host of bacteria, mould or even viruses that can cause substantial Public Health and Safety concerns. We at Crime Scene Cleaners are equipped with accomplished disinfection and decontamination methods that ensure a property or home is thoroughly scrubbed of any biological contaminants, closing the loop through tests that serve as proof of contaminant absence.
Remnants of Substance Abuse: more often than not, our gross filth cleaning teams have encountered remnants of needles, drugs etc that are buried below all the accumulated junk. Biohazard home cleaning ensures these are accurately discarded following Health Canada's guidelines.
Infestations: It is only natural that squalor situations lead to rodent or pest infestations which in turn cascades into a Public Health and Safety Violation. Our teams are trained in the handling and disposal of rodent remnants or co-ordinating with the respective departments to ensure rodents are captured and dealt with through approved protocols.
Odour: all of the above combined can contribute to odour that can reside on the walls, furniture etc creating an inhabitable environment and poses issues for the neighbouring homes/properties too. Odour removal requires a certain level of professional acumen and specialize industrial grade equipment to ensure it's successfully carried out, something we at Crime Scene Cleaners can bring to the table with over 40 years of experience.
We walk into all of our squalor cleaning and biohazard cleaning with a purpose-driven strategy that leads to homes and properties being completely hazard free and adhering to every Fire and Health Code once the task is accomplished. We would like to emphasise on the need for licensed professionals only (such as ourselves!) to tackle a squalor situation as required by Public Health and Safety. While it's completely natural for such situations to arise, they can usher in confusion and even despair for home or property owners, we can assure you with over 40 years of experience in this field, we've mastered intelligent and innovative methods to ensure any property we work on is restored to it's former glory and is not in any danger of being seized or shut down.

People that can benefit from our experienced services:
Homeowners
Property Managers
Banks with Properties not in use
Real Estate Agents
Apartment or Condo Associations
Commercial Buildings occupied by Squatters
For professional squalor and biohazard home cleaning services in Toronto & the GTA give us a call now: 1-866-724-0800.